Groundhogs, Dragons, and Reigniting the Creative Flame
Groundhogs and Dragons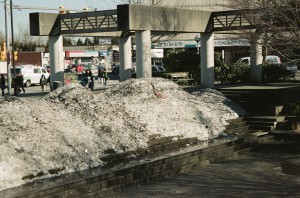 By the time February rolls around,
We are tired of slogging through rain or slush on the ground.
Eagerly, we wait to be told
Whether weā€™ll have an early spring or more of winterā€™s bitter cold.
What an odd rite is this modern day omen
Of a groundhog emerging from his den.
Will the jittery creature see his shadow and run,
Or might he stay outside and bask in a wintery sun?
Meanwhile the dragon coiled at the base of the tree,
Cares not about shadows, senses only a shifting energy
As the angle of the sunā€™s rays shift and grow longer,
Warming the dragon and making it stronger.
Undaunted by the groundhogā€™s skittishness and fear,
The dragon makes its first majestic appearance,
To chase away the stale old year,
And get the New Year started with its colorful spring dance.
Sue Chambers
February, 2008
The groundhogs have spokenā€"albeit not with a unified voice. (You can see the list of contradicting predictions here.) If you live in Ontario or Nova Scotia, you have a 30-40% chance of seeing an early spring. If you live in Alberta, Manitoba, or Pennsylvania, you might be in for another six weeks of winter—depending on whether you believe the groundhogs or the meteorologists at the weather network.
If we really want agreeable weather and just the right amount of rainfall, we should probably be currying favour with dragons since they are the rulers of water and weather, according to Chinese mythology. We have also just ushered in the year of the Dragon with the Chinese New Yearā€™s celebration on January 23rd. In eastern Asia, dragons are generally regarded as benevolent and as symbols of power, strength and luck, so the year of the Dragon is considered exceptionally auspicious. Dragons are also associated with the life force energy that increases as the days gradually lengthen and warm up in the spring.
In the old Celtic cultures, February 2, Imbolc, was observed as the start of spring and new beginnings. A festival honouring Brighid, the Celtic goddess of poetry (and inspiration and creativity more generally), smithcraft, and healing was also held on this day.
If, like me, your creative drive and energy levels took a cue from the groundhog and went into hibernation over the winter months, here are some suggestions for dusting off the winter sluggishness and reigniting your creative flame.
Do an early spring clean and sort through any clutter that might have accumulated over the winter months. I donā€™t know about you, but I find that when my surroundings get too cluttered, my energy drags and my creative flow is clogged.
While taking a shower or a bath, imagine washing away any mental, emotional, or energetic clutter and dust that have accumulated over the winter. A drop of rosemary, citrus or eucalyptus essential oil on the floor of the shower stall smells wonderful and is both cleansing and invigorating.
Get outside and go for a walk near a river or stream. The negative ions generated by the water will also help to clear the mind and stimulate some new thoughts or ideas. Take a tip from my friend Kateā€™s book on inner work, and ā€œnotice what you noticeā€ while youā€™re on your walk. Itā€™s amazing what catches our attention when weā€™re in the moment instead of dwelling in the past or fussing about the future.
Draw on the meditative and healing power of a candle flame with this meditation.
How do you get your muse or creative energy fired up again after a long winterā€™s nap? What new projects are you working on this year? What new beginnings are opening up in your life? I invite you to share your ideas and inspirations in the comments section.
Hereā€™s to an auspicious year of the dragon and a refreshed, in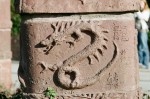 spired muse with a spring in her step.

February 3, 2012 Ā·

Susan Ā·

4 Comments


Posted in: Creative process, Spirituality